By Samantha Melamed, Inquirer Staff Writer
POSTED: 
November 03, 2014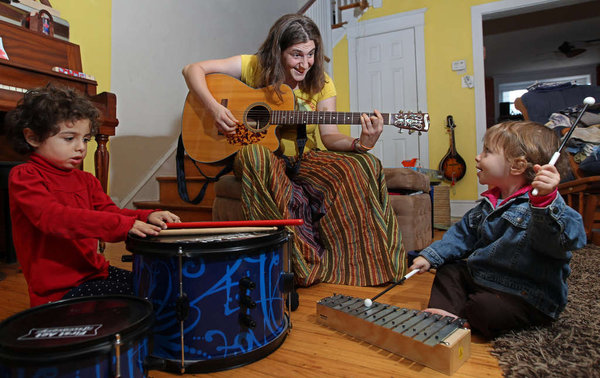 For the generation who grew up on Free to Be ... You and Me, the memories remain vivid.
In Toronto, Chana Rothman alternated Free to Be with her parents' Simon & Garfunkel and Carole King. "It felt like it was the voice of a movement, and it felt like the movement could include me."
Chana Rothman, 39, of Mount Airy, a singer-songwriter, music educator, and mother of two, was raised on Free to Be.
In many ways, it remains ahead of the curve. When Rothman sought out songs dealing with gender issues for her own young children and her students, the only ones she could find were these classics. Rothman, who will perform at the Wednesday event, is preparing to release an album, Rainbow Train, that she hopes can serve these same needs for today's kids.
"I set out to make an album that was completely standing on the shoulders of Free to Be . . . You and Me - but bringing in the sounds people are listening to today: hip-hop, Latin, jazz, reggae," she said.
She also wants to update the conversation on bullying and gender nonconformity that Free to Be started - but that can, at times, feel outdated. (Consider the sketch in which Mel Brooks and Thomas voice newborn babies trying to figure out who is a boy and who a girl - until a nurse changes their diapers and ends the mystery. "Even though that felt really liberatory in the '70s," Corwin Berman said, "gender identity is more than one's sexual organs.")
Read the rest of this article here.