A few pics from today's show at the central branch of Philadelphia's Free Library. Despite the rain, sleet, and snow, plenty of brave souls showed up to dance and sing with a gender liberation beat. What a fun band - Shawn Hennessey on drums, Mikael Elsila on keys, Andres Villamil on bass, and special guest mighty Flipside Esq. rapping the rhyme he wrote for the disco tune "Dress Up and Dance." There will be some video and audio soon! Please stay tuned on Facebook also: 
www.facebook.com/rainbowtrainmusic
. Hope you are feeeling warm, cozy, and free to be yourself!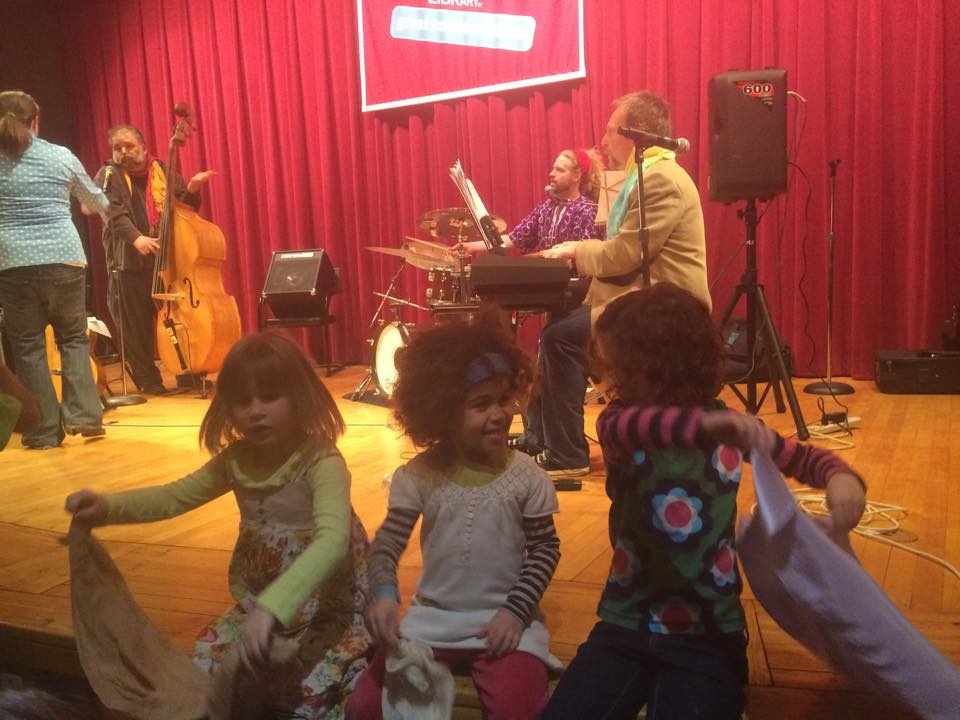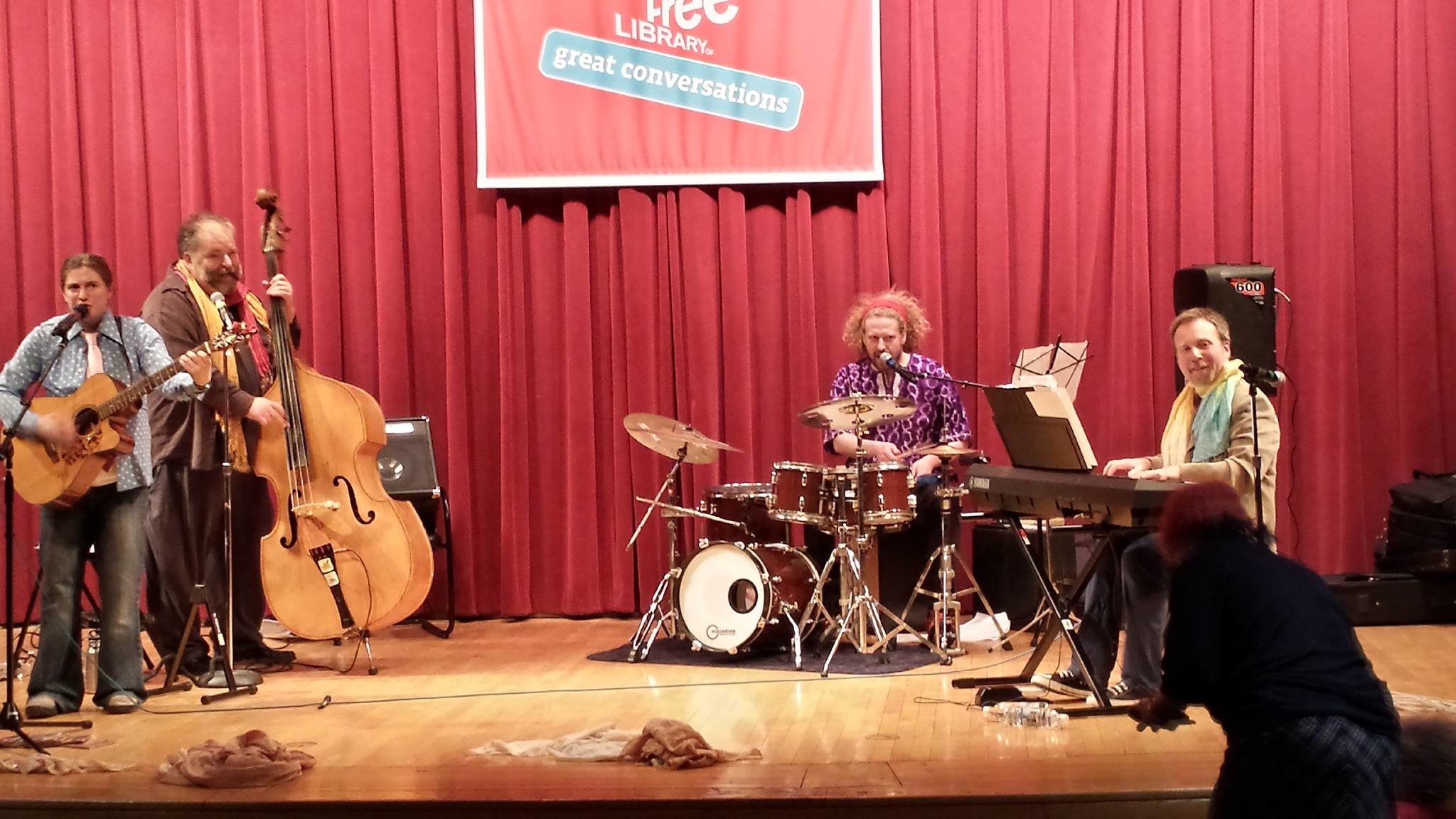 What a fun and colorful band!
Top photo courtesy of Christy Santoro. 
Bottom photo courtesy of Dina Pinsky.